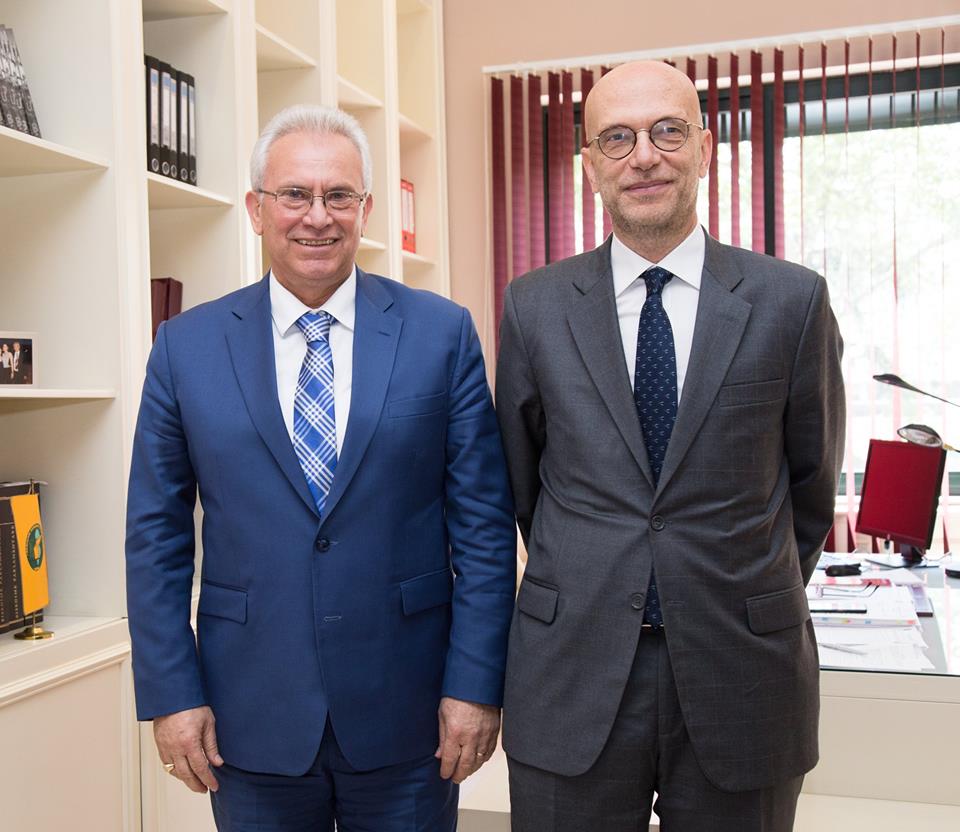 The Chairman of the Central Election Commission, Mr. Klement Zguri was visited by the Ambassador of Italy, Mr.Alberto Cutillo.
The meeting was focused on the present situation as well as the preparations of the election process of 30 June 2019 administered by CEC.
The Ambassador of Italy, Alberto Cutillo expressed his willingness and support for the conduct of transparent, democratic local elections with the participation of all political parties.