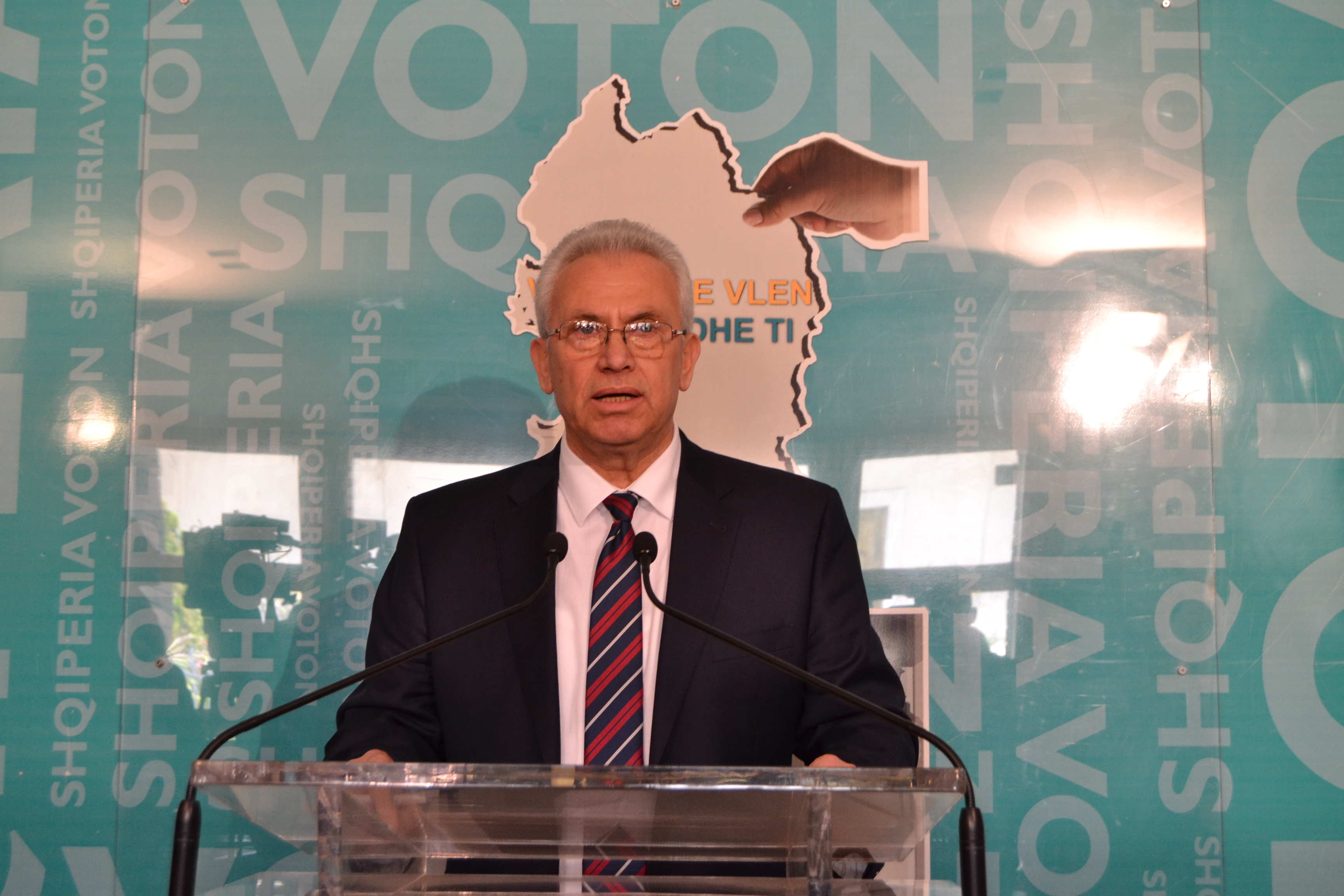 Statement of CEC Chairman Klement Zguri on adopting by-legal acts for political parties funding
 Today, the Central Election Commission adopted 3 by-laws:
"On the control and verification procedure of funding and expenditure of political parties and election campaign";
"On the approval of standardized forms of audit report on funds received and spent by political parties during the calendar year, on the election campaign and monitoring report of the election campaign;
and "On some additions and amendments to Guideline No. 1, dated 31.05.2017, "On the use of propaganda materials and places for their display during the election campaign".
The three acts serve the objective of increasing the financial transparency of electoral campaigns by supplementing the legal package on political party financing. As such, they take special importance because they represent an authentic piece of reform, at a time when politics is invaded by impasse and immobility. The electoral reform even this time, apparently, is not progressing, but the CEC is addressing the OSCE / ODIHR recommendations, within the areas and competencies recognized by the law.
We are convinced that the upcoming elections will sign an improvement, both in terms of funding and financial transparency, thanks to this new legal framework and to the acts that we have approved.
From the implementation of these three acts, we expect increased awareness, legitimacy and accountability from political parties and electoral subjects in their financial reporting activity, a standardized approach by CEC in its oversight, as well as efficiency in controlling and monitoring, and a proactive engagement of the society in monitoring the law enforcement.
In the upcoming local elections, not only political parties will report on campaign finances, but candidates for mayor as well. This means more transparency, less informality, more equality and more honesty in competition.
The three acts were made possible after an intensive work by the CEC with the support of international partners (NDI, British Embassy, ​​USAID, and the Council of Europe) and consultations with the stakeholders.
The intensive work carried out with the international experts to analyze all aspects related to party financing, studying the best international practices and identifying the methodologies that can be adapted in our country, made possible to have today a more complete legal framework on the transparency of political parties' finances. Consultations with party financial experts, civil society and licensed auditors who cooperated with us, their valuable suggestions and opinions influenced the consolidation of the adopted acts.
Therefore, I would like to thank through this public statement the international partners and affiliates of the field for all their valuable help and contribution.
Thank you!