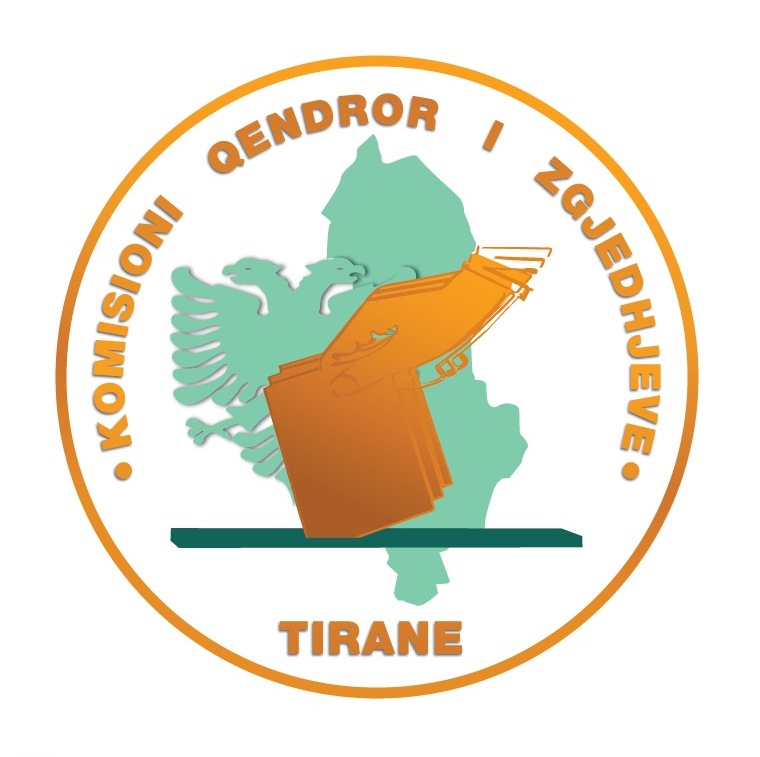 Statement of the Central Elections Commission on the time of arrival of Vau i Dejes ballots
After the allegations made recently regarding the ballot papers of CEAZ no.6, Vau Dejës, the Central Elections Commissions would like to explain for the public opinion that:
The ballot papers are produced by the Slovenian company Cetis, which produced all the ballot papers for local government elections of June 30, 2019. 
After the CEAZ was burned on June 27, 2019, the CEC contacted again the Slovenian company in order to reproduce the ballots for the CEAZ no.6. The ballots were produced on June 28, 2019, before noon.
The ballot papers were transported on June 29, 2019 and they crossed the border point of Hani i Hotit at around 01:30-02:00 am on June 30, 2019. In the record  kept by the customs officers on June 30, 2019, at 2.15 am, the entire procedure, followed by the vehicle "Peugeot Boxer", with Slovenian plates " CE TM 580" was clearly written in the presence of the Logistics Department of the Central Elections Commission.  
The entry of vehicle that was transporting the ballots was registered in TIMS  systems at  01:58 am. The security elements and the accompanying documentation were checked in the presence of the CEC staff and special forces of the police, who would escort the vehicle that transported 79.054 ballots packed in two stacks.
The customs officer emphasize in the record that as ASYCUDA is not in operation ( system restart) because from 00.00 to 6.00 the data entry takes place, considering the importance of the shipped items,( election materials), in agreement with the supervisors and based on the simplified procedures of the Customs Code, the procedure of simplified declaration was applied and after the system would resume work, the customs declaration would be made. 
After the procedures of simplified declarations, the vehicle that transported the ballots for the CEAZ no.6, Vau Dejës, was handed over  to the CEC staff who performed the technical inspection of the product that was delivered by the Slovenian company CETIS.
This procedure was completed on 02:15 am, on June 30, 2019 and the ballots were transported to the CEAZ no. 6, which started to distribute the ballots in 53 voting centers of  Vaut i Dejës.
The distribution of the ballots ended at around 06.00, the time when the Voting Center Commissions start work to prepare the Voting Centers, which open at 07:00 am.
In addition, in the document with prot no. 13557/1, dated 15.07.2019, issued by the Department of Border and Migration Border, it is certified that the vehicle of "Peugeot Boxer" type, with Slovenian license plates "CE TM 580" with the driver K.G. and the national S.J. entered the border crossing point of Hani i Hotit, on June 30, 2019 , at 01.58.00 and 01.59.00. ​