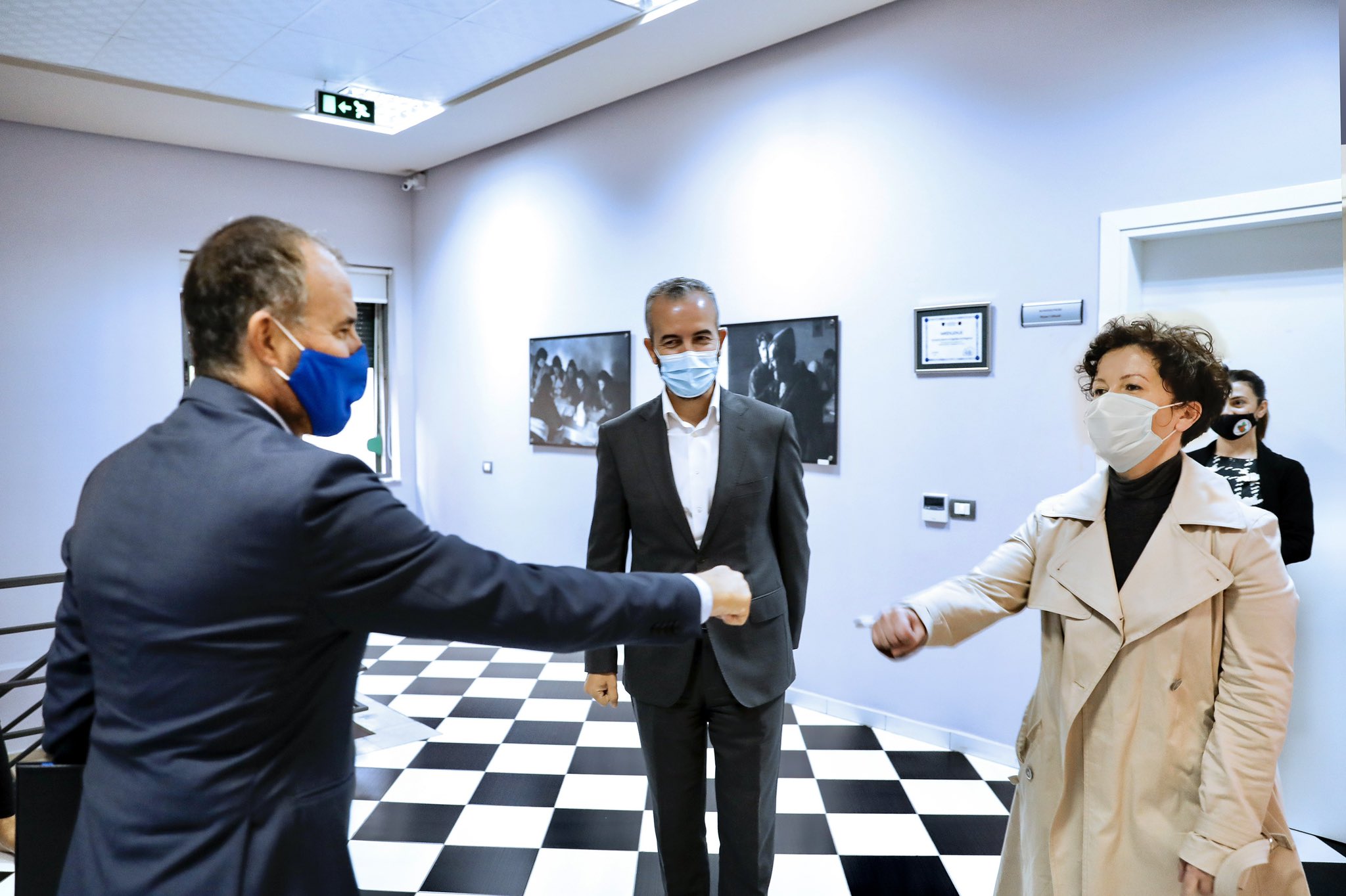 State Election Commissioner, Mr. Ilirjan Celibashi and the Deputy Commissioner Mrs. Lealba Pelinku met today with Ambassador Luigi Soreca, Head of the EU Delegation to Albania.
The main focus of the meeting was the support of the European Union to the Central Election Commission for the upcoming elections of April 25, 2021
Mr. Celibashi emphasised the increased interest of the Central Election Commission, to cooperate with key strategic partners such as the European Delegation.
He focused in particular on two priority issues for the CEC: the assessment of the possibilities for the use of technology in the elections of April 25, 2020, in particular the biometric identification of voters, as well as the assessment of the conditions for enabling out of country voting of Albanians without being present in person at a polling station in Albania.
Ambassador Soreca expressed the involvement of the European Union to assist CEC in its main obligations such as; electronic voting and also in cooperation with other international partner out of country voting.
Also, considering the unusual situation we are in due to the Covid-19 pandemic, Ambassador Soreca offered his support for identifying the best practices of the EU countries  (Germany and the Netherlands) which will organize the elections in the respective countries. as a good opportunity to exchange ideas for organizing the electoral process in a pandemic situation.